TOP 50 techno albums : 1991-2021

I have started listening to techno in 1991 when I was 14 years. The first album I bought was SAW vol. 1 by Aphex twin(s) sic. After 30 years, I decided to compile my favorite albums in the genre: just albums, not compilations or best of, but full lenght LP's. I own every one of those albums on vinyl and cd but have I left something underated? Have I overlooked an essential album? Have I overated another one? Feel free to comment below!
Reload : A collection of short stories / 1993 (Infonet)
A stunning first full-length for the Pritchard/Middleton duo, A Collection of Short Stories charted the dark side of the ambient-techno coin long before many had been turned on to the music at all. Alternating the automated-machinery chug of tracks like "Teq" and "Ahn" with more sweeping (but similarly dark) moods on "Peschi," "Rota Link" and "1642 Try 621," the album provides the soundtrack to a night in a possessed auto factory; hissing steam and banging metallic percussion punctuate the moods effectively, while an included book of short stories gives the music a focus if desired. Even the lighter, dreamier side which would later appear on Global Communication releases is given airtime on the ethereal "Le Soleil Et La Mer."
2.  L.F.O. : Frequencies / 1991 (Warp records)
LFO (Leeds Warehouse Mix)' still sounds as deadly today as it would have done to acid-house ravers at the time of its release, with an enviable siren riff and acid drums which are sci-fi futurism at its best. 'Freeze' is a masterclass in slow build, with a slippery synth hook gradually accumulating robot vocals and earthy percussion lines, while 'We Are Back' challenges the Detroit classics for bizarre funk with its machine vocals, incessant marimba and twinkling synthesisers. It is the quality in depth of the record which explains its far-reaching influence, with incendiary house anthems like 'Love is the Message' rubbing shoulders with blunted hip-hop beauty 'Think a Moment' in a way which seems like a tour of the tropes of Warp's '90s artists, from Squarepusher to Autechre. 'Tan Ta Ra' more explicitly reminds of the mind-altering, meditative quality to much of the music, which draws as much from propulsive minimalism as the greats of dance music, again evidencing a wide-ranging vision which characterises both the group and label's output.
3. Speedy J : A shocking hobby / 2000 (Novamute)
Speedy J followed up the most lauded album of his career with yet another work of excellence, an album that ranges slightly farther afield than the insistent Autechre references recalled by Public Energy No. 1. After a short ambient opener, the ungodly "Borax" comes crashing through with a sound that manages to encompass terms like funky, experimental, and beautiful with equal degrees of excellence. It's easily one of the best productions of Jochem Paap's career, not to mention one of the best in contemporary electronic music. True, a few of the later tracks ("Balk Acid," "Drill," "Vopak") are quite close to the brand of super-computing electro-techno that Autechre pioneered a few years before
4. Plastikman : Consumed / 1998 (Novamute_Minus_)
The third in the series of Plastikman albums produced by Richie Hawtin, Consumed is a turn away from the high-bpm, drum-machine mania that characterized much of his its two predecessors, Sheet One (1993) and Musik (1994). The acid techno motifs remain in place, and Consumed is structurally similar to Musik: it commences and concludes with standout epic tracks while its mid-section tends to be experimental in nature, filled with shorter Ping-Pong-ing tracks that aim to disorient. However, this is an ambient techno album, make no mistake, driven largely by deep, rumbling basslines and accentuated with shimmering synth washes and almost subliminal microsound ticks — and not only is it ambient, but it's dark and mysterious in tone. Moreover, Consumed plays like a continuous album rather than a collection of tracks; individual tracks stand out only when memorable moments arise, the opening build of the title track, for instance. It's easy to be drawn in by Consumed, which makes the title all too fitting, for the ambient mood and dark tone are inviting while the mammoth basslines and synth washes are enveloping.
5. Orbital: Brown album / 1993 (FFRR)
Opening with a looped Star Trek sample, Orbital's second album progresses through eight tracks of warm, unrepetitive techno in what sounds more like a DJ mix album than an LP, with no bows to mainstream sensibilities. Here, the duo's acknowledged inspiration from Kraftwerk, present before but always in the background, came to the fore. The brilliant manner in which the Hartnolls weave several synth lines, samples, sung vocals, and percussion — mathematically precise but still beautifully orchestrated — updated Kraftwerk's mastery of minimalist electronic music. One of the highlights of the '90s techno movement, the "brown" album is still Orbital's most exciting work.
6. Black dog productions : Spanners / 1995 (Warp records)
The last release under the group name before the trio splintered, Spanners is a great full-packed CD of modern electronic music, the band drawing on everything from dub to avant-garde experimentalism to create a varied, intoxicating collection. Funk samples are twisted and played with rather than lovingly reused, lyrics eschewed for obscure or unintelligible samples at most, generally straightforward dancefloor tracks still sound slightly hesitant or off. Even from the first song, "Raxmus," it's not too surprising that this appeared on Warp Records; the blend of shuffling yet crisp beat, ambient tones, and other sonic touches and tweaks practically could have been tailormade as a calling card for the label. Certainly, there's a healthy sense of playfulness and obscurity that won't surprise fans of labelmate Aphex Twin, neither will song titles like "Psil-Coysin" and "Nommo." The highlights are many, most often achieving a solid combination of dancefloor friendliness and unexpected sonic trickery. "Chase the Manhattan" may have a cringeworthy pun of a title, but the brisk funk/world percussion beat, soothing synth washes, and distorted electronic bass stabs all come together wonderfully.
7. Autechre : Amber / Warp (1994)
In small but noticeable ways on this, their sophomore release, Autechre begin to break from the clean, if at times obvious, artistic techno from their debut record, and reach instead toward something far more distinct. Sean Booth and Rob Brown weren't quite there yet, but their self-production is even more accomplished than before, and their instincts to steer away from overly polite electronic dance music come ever more to the fore at various points throughout Amber. "Foil" begins the album with a distinctly spooky feel to it, with droning keyboards playing out over a series of spare percussion patterns; the heavy echo and crumbling, lo-fi bass feel of the track reduces its straightforward danceability, creating an ominous introduction to the album. "Silverside" at once strips things down to a more minimal approach.
8. Leftfield : Leftism / Sire (!995)
Leftism spans most of Paul Daley and Neil Barnes' singles output from 1992 to 1995 (excepting only "Not Forgotten") and adds several new tracks. Far from being just a stale progressive house LP, it spans a wide range of influences (tribal, dub, trance) and includes a good mixture of vocal tracks (with Toni Halliday, John Lydon, and Earl Sixteen) and instrumental workouts.
9. Porter ricks : Biokinetics / Chain reaction (1996)
Some dub techno artists lean toward the minimalist, ascetic side of the genre's roots, often to fascinating results. The duo of Porter Ricks, Thomas Köner and Andy Mellwig, took this ideal to its peak. Some dub techno artists lean toward the minimalist, ascetic side of the genre's roots, often to fascinating results. The duo of Porter Ricks, Thomas Köner and Andy Mellwig, took this ideal to its monk-like extreme on the first album length masterpiece of the genre. This album is an absolute dream for audiophiles, thanks to the recording pedigree of its creators. Mellwig came to the project as the mastering and cutting engineer at the legendary Dubplates & Mastering, as well as having collaborated with Kevin Shields, Pete Kember, and Kevin Martin on Experimental Audio Research. Köner was already well known for his visually processed sound design on films and art installations. On Biokinetics, the pair broke all recognizable genre signifiers down to the molecular level, rebuilding dub techno from the ground up with unrivaled focus and scope. On paper, the music here might be the most minimalist of anything on this list – in less than a minute, every element of these lengthy tracks have been exposed to the listener, but the effect of actually spending six, eight, twelve minutes inside the impeccable sound worlds is beyond description. Each track here is an aquatic wonderland to bask in and explore. The repetition builds intensity as various elements fade up and down in the mix, seemingly growing and changing and racing across the audio spectrum while remaining still to the distant observer. Biokinetics is as much a magnum opus of sound design as it is a landmark of dub techno music, and it hasn't aged a day in its twenty two years of existence so far.
10. Carl Craig : Mind of a machine / Blanco Y Negro (1995)
Carl Craig's 1995 album Landcruising is a Detroit masterpiece, a sleek glide around the city at night with machine beats and glacial synths. In 2005 Carl revisited it and tinkered, updating it and then re-releasing it as The Album Formerly Known As… As you can imagine some of the techno purists were aghast. Carl said that 'some parts were dated so I wanted to make it again removing the dated parts and enlarging the good parts.' Technology and software goes through changes and when out djing he found some tracks jarred when played next to more modern sounds. Largely it comes down to taste but ten years on from the remake both versions sound great to these ears. This one is absurdly good, the bass thumping from the start. Even if you think you don't like techno, you should let this one work its magic and hypnotise you.
11. FSOL : Lifeforms / Virgin (1994)
Having indulged in more explicitly ambient realms with the Amorphous Androgynous side project, FSOL returned to full action with Lifeforms, a double-disc effort that ranks as one of the best experimental techno releases of the '90s. If not as immediately memorable on a song per song basis as, say, Aphex Twin's Selected Ambient Works collections, as an overall piece, Lifeforms makes for an inventive, fascinating aural experience, as rich and detailed as the Orb's best work. Where FSOL differs from that band in particular is the comparative lack of overt humor and less immediate desire to make people groove — this is something to listen to rather than necessarily dance to. In comparison to Accelerator, this is an extremely subtle listen, with rhythms generally buried in the mix, serving the melodies rather than vice versa. In comparison to the upfront breaks and steady house beats just two years previous, here they're stuttered, echoed, often approaching dub in pace and impact. Meanwhile, the space-alien bubbles and noises and haunting tones take to the fore, making for a disorienting, evocative experience, a mix of natural sounds and artificial elements much like the band's own artwork. Even the singles, "Cascade" and "Lifeforms," play down the beat. The one for "Cascade" is barely there, swooping samples and soft synth hooks to the fore, while "Lifeforms," for its comparatively more direct impact, relies as much on its keyboard swell and chiming melody as much as the complex overlay of rhythms. There are a few guest appearances here and there, but they're mostly notable for how the band incorporate them instead of letting them stand out — Robert Fripp's guitar on "Flak," Talvin Singh's tablas on "Life Form Ends," and Toni Halliday from Curve doing a "vocal texture" on "Cerebral."
12. Surgeon : Force + Form / Tresor (1999)
At a point in time when techno had become a bit exhausted in terms of musical development, Anthony Childs, the British techno producer who calls himself Surgeon, managed to push the decade-old genre forward with his Force & Form album. It was at this point in the late '90s when techno songs had evolved into sincere tracks, short cycles of looped rhythms characterized by repetition and a lack of progression. Jeff Mills' Purpose Maker releases such as Kat Moda had perfected this practice of producing music with DJs in mind rather than the home listener. The reason Force & Form can be seen as such a breakthrough rests in its status as a record just as appealing to home listeners as DJs. Child accomplishes this challenging task quite brilliantly. There are four sides of vinyl on Force & Form, meaning that the four songs on the album each get an entire side to itself. Drop the needle at the outermost groove and the spinning record will emanate a ten-minute adventure into cycling tribal techno rhythms with heavy percussive bass. Unlike the Maurizio records, which also spin for epic lengths, the songs on Force & Form actually progress through actual movements, where rhythms change and new arrangements construct themselves as if two different techno records are being seamlessly mixed.
13. Akufen : My way / Force-inc (2002)
Like the 2000-plus micro samples comprising Marc Leclair's definitive release My Way, microhouse's threat as a dominant discourse in dance music got clipped short and sweet. But despite Force Inc. disappearing soon after releasing Akufen's idiosyncratic debut, the album outlived its contemporaries and become a classic for both the mind and hips. Using the glitch as a means of teasing the glee out of fleeting everyday audio encounters, My Way's theoretical strengths paved the way for LeClair to bring subsequent live performances into art galleries as well as clubs. Because while other conceptual records get forgotten under the weight of their own methods, LeClair's grounded dedication to a hook-heavy splice and groove made My Way a fervently buoyant listen. Also Marc's Musiques pour femmes enceintes!
14. Polygon window : Surfing on sine waves / Warp (1992)
Call it ironic that the Aphex Twin's first U.S. album release was under a pseudonym, but given the many names Mr. James has used over the course of his career, perhaps it's just as well. Regardless of name or intent, on Surfing on Sine Waves he serves up a great collection of abstract electronic/dance madness, caught somewhere between the driftiness of his more ambient works at the time and the rave-minded nuttiness of "Digeridoo." The opening track, "Polygon Window," plants its feet firmly in both camps, with a brisk series of beats playing against the slightly dark, slightly quirky keyboard sounds with which the Twin first made his name. It's a good harbinger for the rest of Surfing on Sine Waves, which satisfies, if not always astonishes, like Aphex does at his best. "Quoth," the single from the album, is a great dancefloor pounder; though not as exultant and slowly building as "Digeridoo," it does makes its point with bluntness and power, consisting nearly solely of drums and percussion samples. "Quino Phec" is the album-ending counterpart; it's a mostly calm composition with only slight drums low in a mix that floats along inoffensively enough. The trademark wiggy humor of the Twin crops up at points as well, with the distorted video game robot voice on "UT1 – Dot" intoning something about "electronic techno music" being one of the more noticeable examples. Surfing on Sine Waves is more a diversion in the end than anything else, not quite Aphex-by-numbers but not one of his great leaps forward either.
15. B-12 : Time tourist / Warp (1996)
A slick, arresting slate of ambient-leaning electro-techno with a strong Detroit feel. Again split between the group's many ongoing projects, the tracks vary from four-on-the-floor club movers to after-hours chill-bound breakbeat tracks and funky, almost jazz-oriented electro. The inventive packaging for the album makes it appear as if TimeTourist is an educational computer game written in a dystopian year 2166 and which looks back on the late 20th century as a primitive and quaint time in the development of mankind. The track title "VOID/Comm" refers to "VOID/Comm R&D", a fictional 22nd-century company whose "B12 Systems" division developed "WorldCOM", a shared-mind technology which frees humans from physical interpersonal contact and the need to use very much of their brains. "VOID/Comm" is likely in reference to the Voigt/Kampf test administered in Blade Runner. The album's packaging makes reference to a number of other science fiction names corrupted over two centuries — Phettt (Boba Fett), Hein Len (Robert A. Heinlein), Seaclarc (Arthur C. Clarke), A.C Mov (Isaac Asimov), and Kaydich (Philip K. Dick) — as well as to the Roddenberry and Lucas "Sacred StarTexts".Although the featured artist for the album is B12, on the packaging, each track is associated with one of B12's aliases: CMetric, Redcell, or Musicology.
16. F.U.S.E. : Dimension intrusion / Warp (1991)
Dimension Intrusion alternates minimalist stompers like "F.U." and "Train-Trac" with more melodic, contemplative material. The latter made Hawtin a perfect match for the other producers in Warp's Artificial Intelligence series (B12, Black Dog, Polygon Window). Despite his direct Detroit inspirations — exemplified on the requisite automobile track "Nitedrive" — Hawtin encounters familiar territory on Dimension Intrusion's more downtempo tracks: "A New Day," the title track, and "Into the Space." Fact described Dimension Intrusion as "a record which really demonstrates Hawtin's range as a producer" and "one of his most melodic, immediate works". In 2012, Fact placed it at number 38 on its list of the "100 Best Albums of the 1990's.
17. The advent : Elements of life / Internal (1995)
Cisco Ferreira and Colin McBean's debut album is a terrifically assured piece of work, with enough freaky production touches to function as home-listening brainfood while also banging hard – check the aptly named 'Bad Boy' for complete dancefloor lift-off. McBean left the group soon after 1997's New Beginnings (check the cover art – priceless), but Ferreira kept the Advent name going and in 2000 released proto-electroclash LP Time Trap Technik on International Deejay Gigolos.
18. Voices from the lake / 2012 (Prologue)
Voices From The Lake is an endless cascade of hypnotic loops, moving like stars across the sky, forming and breaking and reforming new constellations every few minutes in a continuous flow. It feels like the most naturalistic techno experience possible, as easy as breathing, as effortless as falling. But its construction was anything but effortless – this set was conjured through painstaking sound design and the careful placement of a thousand disparate elements, all interlocking like water molecules in a tsunami. The duo of Donato Dozzy and Neel finessed this material through live performances and meticulous studio work to the point that it feels like the product of some mystical forest, music borne from the earth itself. This album joins a very short list of techno albums I'd consider to be narrative experiences, carrying the listener over a fully formed arc, conveying a wordless journey that will leave the audience changed forever. With its seamless delivery, every track blends together to form a massive interlocking flow of preternatural techno bliss. It's subtle – more subtle than almost anything on this list when it comes to that trademark dub bass – which means its massive effect comes cumulatively, rather than up front. It must be listened to in full, because every element exists in perfect balance with every other. This is, in other words, pure Zen techno. Danceable, but contemplative; otherworldly yet tactile; propulsive and dreamy all at once. There is nothing like this album out there in the world, not even on this list. I still haven't done the album justice, so just listen for yourself…
I've become less and less enamored with reviewing music because, to be frank, new music kinda sucks when you age (I'm not into the new Massive attack per se, as an example) and second of all, I kinda think like Zappa when he said that "reviewing music with words is like dancing on architecture". But here, we have an album that totally reinvents techno especially with those sublime warm ambiences. A lot has to do with the hypnotic grooves throughout the whole record : it's like one idiosyncratic pulse that never wanders away…There is a pulse for certain, but that is not what carries the mixed music as a whole, I mean it's there, sometimes beneath the fuzzy textures but it's not how I would define that quintessential record. So how would I ? Or better yet, why would I need to ? The result is rather most intriguing : it's highly dynamic but yet very enigmatic as the grooves are never locked in there forever. They don't dissappear either, they rather morph into something – an elusive mix of electronic that holds itself together like shapeshifting aliens. The flow, the pacing and the spaces filled in between the music are perfect.
This album is not and cannot be an instant favorite. It needs time to delve into one's psyche. But when it stays, tracks like Virgo, remain there forever : This level of complexity wouldn't be possible in most producers' hands. As an art form, techno often strives to make something emotionally engrossing without using conventional stimuli like melody or lyrics. Dozzy and Neel have an incredible ear for sound design (Neel has also mastered many of Dozzy's past records, including his album K, along with numerous other releases on Prologue), and this allows them to give each moment of the album a vivid foreground, middleground and background, each with countless details to pick apart. Voices From the Lake captivates from one moment to the next, but there's
 a broad compositional element that keeps the whole thing moving. More than having just a beginning, middle and end, it has an introduction, several chapters and an epilogue.
———————————————————————————————————————————————————————–
19. Luomo : Vocal city / Force tracks / (2000)
Back at the start of the decade, house music was in pretty uninspired shape. A handful of German labels, however, were quietly forging an intriguing fusion of instinctive house structures and increasingly experimental sound design. The most prominent of these microhouse imprints was Force Tracks, and Vocalcity remains by some distance the label's most enduring full-length release. While other microhouse producers had been dabbling in rarefied, glitch-heavy experiments, Vladislav Delay's Luomo alter ego was arguably the first artist to successfully meld next-level production techniques with a rich, emotionally-charged soul. From the endlessly shifting plains of "Synkro" to the vocal tearjerker "Tessio," it set the tone for a decade that would see the conservative boundaries of what we once knew as house transformed beyond all recognition.
20. Aphex twin : Druqks / Warp (2000)
An ADD-driven double album from the famed IDM genius. James decided to release Drukqs primarily to circumvent a potential leak after he accidentally left behind an MP3 player containing 180 of his unreleased tracks on a plane while traveling to Scotland with Rephlex co-founder Grant Wilson-Claridge: "I thought, 'They're gonna fucking come on the internet sooner or later so I may as well get an album out of it first.'" He intended it to be his final release as part of his contractual obligation to Warp. About the album's two-disc length, James said "the way I listen to music now is that I buy a CD, put it on the computer and just take the tracks I want anyway. I'd hope that people would do the same with this CD.
21. Boards of Canada : MHTRTC / Warp (1998)
Wildlifes, numbers, kids voices, nostalgia, analog sounds, drugs, ambient sounds, natural landscapes, cassettes and nature documentaries are part of the elements that define Scottish band Boards of Canada. This year marks the 20 th anniversary of their debut album, Music has the right to Children. I gathered over 50 tracks, originals from the bands, covers from producers on YouTube and Soundcloud, remixed of and by BoC and samples used by the band to pay homage to BoC. The result is the following 2 h 30 mix !
In april 2018, Music has the right to children turned 20 years old. Few albums have achieved such a cult status.
Whichever way you look at it, in the decade and a half since its release, Boards Of Canada's Warp debut has acquired a mythical prestige that transcends both the Sandison brothers' original ambitions and the music's own guileless outlook. Simply put, the first endeavor of Boards Of Canada has awaken and triggered an epiphany for many people not even remotely interested in electronic music and their whole output has long since morphed into a musically joy of  underwhelming pleasures but it was their first LP, Music Has The Right To Children who unified their work.
22. Steve Hillage & Evan Marc : Dreamtime submersible / Somnia (2008)
Over the course of his career, Steve Hillage has gained a lifetime (or two) worth of insight into music. While establishing his name as a Rock guitarist he turned toward the Ambient to realize the now classic Rainbow Dome Musick. Later, working as a producer, then on to collaborations with The Orb, Hillage reconciled these many worlds with the formation of the bands 777, System 7 and Mirror System. Evan Marc also views music as an interdependent system. Recording and performing under the name Bluetech as well as the multi-faceted Evan Bartholomew, Evan Marc explores everything from techno to contemporary instrumental to Ambient. Dreamtime Submersible (67'00") brings Evan Marc and Steve Hillage together for seven connected tracks of techno-infused, trance-based electronica more for the thinker than the dancer. Within the first few moments of Dreamtime Submersible the pace is set with a throbbing bassline and steady pulse – the bare instrumentation stripping the music down to its core. As the music propels forward, rhythmic elements are added, subtracted, reversed and augmented in minimalist fashion. Intricate layers of shifting electronic percussion, synth pops, accents and effects provide an engaging listening experience. But what really sets this work apart is the top-notch guitar artistry of Steve Hillage. At various points throughout this album we hear the atmospheric wavering of Hillage's glissando guitar. Half melody, half-textural source, under heavy reverb and delay the voice-like tone rises amidst the ongoing beats. Elsewhere his strumming accumulates into interlocking echo waves. With the beats gone several levels of loops slowly mix between one another – allowing the CD to conclude in a more cerebral zone. Both popular and accomplished, Steve Hillage and Evan Marc create music at the service of the mind.
23. Model 500 : Deep space / R&S Records (1995)
If you have a somewhat familiar background with the origins of techno music, it should be known that Juan Atkins, a.k.a. Model 500, is considered to be one of the masterminds behind this style of music. As an alumni of Cybotron, he helped to craft a music that would plant its seeds in Detroit, only to grow and inspire many acts by the time the 1990's would emerge. Atkins used the Model 500 alias to release multiple 7″ singles after leaving Cybotron, but it wouldn't be until 1995 that his potential has come to fruition with his debut full-length, Deep Space.The first proper Model 500 full-length combines Juan Atkins' two favorite conceptual themes. Delineated by the spacy track titles and highways (M 69, M 24) for track numbers, Deep Space focuses on science fiction and automobile journeys through the course of its mostly instrumental tracks.
24. Convextion : Convextion / Down low music (2006)
Convextion, aka American techno wizard Gerard Hanson, made his name with a series of 12″ vinyl releases right along with the original titans of the dub techno genre, from the mid-1990s on through the early days of the new millennium. And then he kind of disappeared for a while, apparently holing up in solitude to craft his self-titled full length debut. It was worth the full-decade wait, because Convextion is one of the premier documents of the genre, an astounding reimagining of everything pure and beloved about dub techno from the inside out. The tracks here together compose, to my ears, one of the core documents of the sound, yet somehow never directly resemble any specific early record – they could have been made by no one else. He's gone on to release a trickle of music over the following decade, including a seriously Detroit leaning sophomore album in 2016, but this will likely always be his magnum opus. Wiggling around the crisp and clean edges of the techno galaxy, it's a coolly psychedelic ride and a definitive album-listening experience that expands the genre by sheer skill rather than introducing novel ingredients.
25. Monolake : Cinemascope / Monolake / Imbalance Computer Music (2001)
On Cinemascope, Monolake (aka Robert Henke) blends the stark sounds of the street with beat-conscious elements, creating a reserved late-night brew of intense minimalism. Short bursts of light break through the dark cracks that underscore the majority of Cinemascope, allowing the largely clipped and clicky beats to comprise the framework of the record. Not unlike Richie Hawtin's later work, Henke utilizes subtractive theory to pull apart regular dancefloor structures into roomy, spacious reconstructions that echo endlessly, reminiscent of the introspective period of early-'90s Detroit techno. Perhaps the perfect record for driving around the city at night, Cinemascope takes in the wonder of architecture, construction, and how people tend to relate to those concepts. Certainly, Henke seems somewhat more closely aligned with his German, minimal-tech colleagues, but he no doubt is in safe territory with Detroit's innovators of the genre. His sometimes spooky and skittery layers of rhythm imitate the clunking and perfect cadence of factory machines in their restless stages. Little melody creeps in, but there's still something pleasant about the work. Perhaps this pleasantness is found in the music's general relaxedness. Nothing ever bubbles over with excitement, but ebbs and flows are still quite visible. And even still, Henke keeps the dancefloor in mind, especially on the track "Remoteable," which is dark and nondescript, held up with constrictive beats and subtle layers of rhythm.
26. Plaid : Not for threes / Warp (1997)
Plaid's second full-length release, Not for Threes, is separated from its predecessor by one of the most celebrated side trips in electronic listening music's brief but broad history. As members of the Black Dog, Ed Handley and Andy Turner (together with Ken Downie) helped set the standard for experimental techno, bringing a daring range of influences together in a space consistently characterized by quality and innovation. As such, great things were expected of Threes, and with a couple exceptions, the pair delivers. Although treading far closer than any Black Dog material ever did to the sort of pop electronica of Plaid's interim work with Björk (who appears here on the gorgeous "Lilith"), Threes is ambitious on different terms, moving from the abused and distorted breaks of "Extork" and "Prague Radio" to a balanced radio-friendliness that never sacrifices ingenuity for ease. A handful of tracks feature vocals throughout, and while the results had the predictable effect of irritating BD purists, they actually work remarkably well (partly because the tracks contain absolutely no trace of compositional compromise). A few of the tracks ("Headspin," "Abla Eedio," the too-brief "Seph") sit easily beside the very best Black Dog.
27. Skee mask : Compro / 2018 (Ilian Tape)
Pure, unadulterated intelligent dance music here. This is what the genre was named for, a couple decades and change too early. Skee mask folds in so many brilliant little wrinkles and unexpected moves, a bewildering array of novelties somehow blended perfectly into a grand cohesive arc. This is electronic music storytelling on a deliberately wordless plane, all feeling and heft and heart and gut-punches through a rollicking adventure, through a meticulously crafted sound. Pure, unadulterated intelligent dance music here. This is what the genre was named for, a couple decades and change too early. Skee mask folds in so many brilliant little wrinkles and unexpected moves, a bewildering array of novelties somehow blended perfectly into a grand cohesive arc. This is electronic music storytelling on a deliberately wordless plane, all feeling and heft and heart and gut-punches through a rollicking adventure, through a meticulously crafted sound-world.
The focus on rhythm here is key; it renders all the experimentation, the extraterrestrial timbres, the sudden structural shifts, all the weird tones into something head nodding, delicious, relentless. Skee Mask is first and foremost a master of percussion, rhythm and bass, the foundational elements of dance music. That grasp of the endless scale of groove informs every aspect of this music, giving something otherwise exploratory and dorky a ceaseless beating heart of courage. These songs leap forward, fluid with grace, skipping over arrhythmic peers right into the hearts of anyone who gives them the time. This is a true techno epic, the kind of narrative masterpiece rarely attempted by younger artists. In ambition only is it a throwback to 1990s IDM astronauts; in every other respect, this is dance music for tomorrow in all the right ways.
28. Agoria : Blossom / PIAS (2004)
Maybe it's more tech house but it was definitely an album to be reckon with circa 2003. Agoria's debut album BLOSSOM starts off with a promise to "Think Different," and with the mix of electro and tech-house, it sounds as if he might succeed. "Spinach Girl" alternates between the sweet vocals of Sylvie Marks and cool, robotic beat and bleeps. The album's Detroit influences are made blisteringly apparent on "Worth It," with Inner City's Ann Saunderson on vocals. Agoria tries to keep his ear towards the future with technical wizardry; the slower "Presque un Ange" still maintains a shiny, futuristic feel to it, especially with the bright EQ sweeps. Ironic, then, that "Organic," with its pounding beats, is anything but. The smooth dancefloor stomper, "All I Need," takes a page out of the Underworld playbook and repeats one melodic chord progression and bangs the hell out of it. Tricky's appearance on "2thousand3" gives the track a paranoid edge, while "La 11eme Marche" powers back onto the floor. Good enough to work under the flashing lights and almost good enough to work at home too.
29. Laurent Garnier :Unreasonable behavior / F-Comm (1999)
More complex and idiosyncratic than his previous full-length works (and much less danceable as a consequence), Unreasonable Behaviour focuses on midtempo jams in the verge between evocative techno, electro-jazz, and even melancholy synth-pop. If 1997's 30 was his Chicago album, this one is definitely the Detroit installment, from the Motor City shoutouts at the end of the excellent "Communications from the Lab" to the future-imperfect electro track "Greed (Part 1+2)." Still, most of these tracks come closer to updated jazz-fusion than techno, with highlights like "City Sphere," "The Sound of the Big Babou," and "Forgotten Thoughts" driven by fuzzy, distorted melodies with dreamy synthesizer lines over the top and an emphasis on live(-sounding) drumming. He'd surely think twice before plugging any of these tracks into one of his DJ sets, but Unreasonable Behaviour is a solid fusion of jazz and techno. (Maybe one of the best video ever?)
30. Sterac : Secret life of machines / 100 % Pure (1995)
The main thing about The Secret Life is its focus on melody. Even the more brutal techno releases of the day on Downwards and other such labels still felt rooted in chords, rather than abstraction. Perhaps then Detroit was still viewed as the model, rather than the starting point? Rachmad's tracks are certainly fine examples of stereotypical Detroit techno, resplendent as they are with machine-made soul. Of the seven original tracks, only "Axion" totally shuns warmth. The rest, from the patient title track to the whimsical "Sitting on Clouds" or the rippling "Thera," strike right for the heart. And they're entirely successful―Rachmad's bold, colourful hooks hold their ground long after the music has faded. What's inspiring―but also a little depressing―about The Secret Life is its sheer ability to elicit feeling, despite using such basic tools. It's often possible to hear samples being re-used, and the lack of effects makes the tracks feel unadorned; naïve, even. Still, their elegance makes one wonder about the value of ever-more complex machines and software. Of course, any early release is likely to induce this realisation. The Secret Life is not unique in this sense. It's just that when so much time is spent listening to modern music, the simplicity of the past is easily forgotten. And damn, did it feel good.
31. Gas : Pop / Mille Plateaux (2000)
This album absolutely perfected a unique strain of dub techno that had been building alongside its more straightforward genetic cousin, helping pave the way for an entire subgenre's flourishing over the next decade. Pop was the fourth and final (for seventeen years, at least) album from Gas, Wolfgang Voigt's most well-known and influential project.  That original four-album run saw his then-startling combination of compulsive 4/4 beats and psychedelic ambient music grow from an experiment to a well-oiled machine and then, in its final act, take flight into the upper atmosphere of sound. With this album, Voigt leaves the traditional sub-bass thump far below, mere echoes of its power pushing up through the cloudlike structure of these songs. In this subversion of both dub techno and ambient music, the peripheral sensory experience takes center stage, all the weird little barely-there details hovering on the edges of most dub productions suddenly pushed to the fore. The effect is staggering, a truly disorienting aural experience at proper volume; it feels like the walls of perception are not only pounding inward, but their very surfaces are swirling, crawling, scrambled beyond recognition.
32. Farben : Textar / Klang Elektronik (2002)
As Farben, Jan Jelinek's coup is in making glitch as palatable as possible. But most importantly, this album is unmistakably glitch; each skip, stutter, scratch, blip, zip and click an undeniable byproduct of abstraction and compost. And yet, the album is luscious enough to dine on, each detail and sound as individually textured and tasty as an array of food. Textstar is not just further proof that house music's possibilities are vast, but also that, often times, the best approach to music is the most unlikely one very fun to listen to. This is not really an album but rather a compilation of singles – mind you I m breaking my own rules for albums but just too damn good to ignore.
33. Jan Jelinek : Loop finding jazz / ~scape (2001)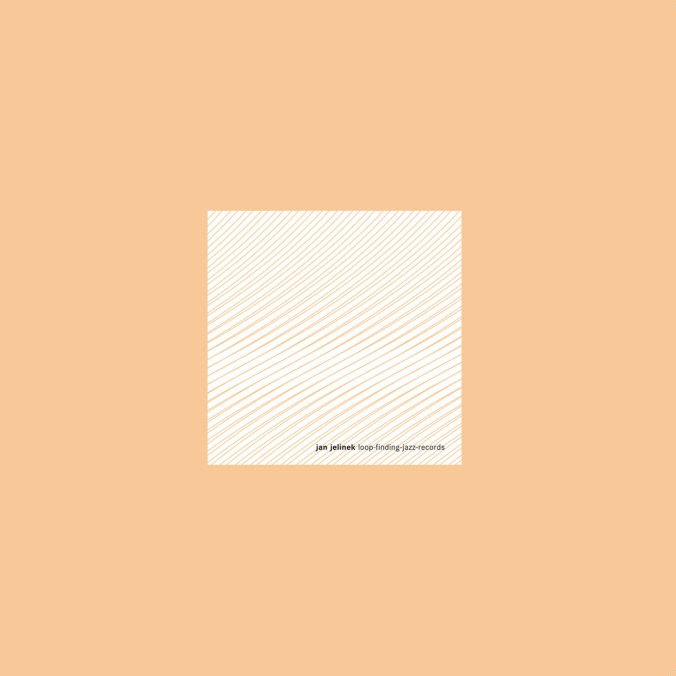 Jelinek approaches techno with a deeply curious, scientific attention to detail and structure, carving apart his influences to strip out what appeals to him, fashioning radically personal tracks out of existing tones and textures. He's released albums built from the memories of krautrock and dusty radio pop and even radio plays, but on his full length debut under his real name, he draws from a toy box full of warm static-dusted jazz sounds. This is not to say that Loop-Finding-Jazz-Records feels in any way like jazz music; Jelinek merely uses the colors of his sample sources to paint something completely new. Throughout the album he combines these abstracted samples with then-groundbreaking glitch structures, in which digital "errors" compose some of the connective tissue of the music. The resulting sound, combining two now-dormant and vastly different planets of music, remains startlingly fresh to this day, largely thanks to his wide-open, deeply sensual songcraft. The floating, unpredictable track structures tend to snowball into urgency, each element locking into place at some point along the relaxed run times; before you know it, you're nodding your head to a beat that at first seemed as abstract as a cloud formation. When looked at in this light, the album does share a kind of kinship with certain chill jazz monuments like In A Silent Way or even the ubiquitous Kind of Blue: if it's turned on as background music, it'll quickly become rapt-attention listening as the volume is turned up, its cavernous bass hitting like the pulse of a giant rising out of slumber. Loop-Finding-Jazz-Records may stretch the definition of dub techno, but it affects the listener as deeply and spiritually as any of the genre's best.
Kenny Larkin : Azimuth / Warp (1994)
No words to describe this fantastic amount of notes sequences and synth pads in 'Q' – you literally plunge into the music! The deep chords, the melodies…everything seems to create a synergic atmosphere. Unfortunately, it's pretty uncommon to hear such well-conceived techno tracks these days! Larkin's work has evidenced a sharp turn away from the dancefloor, incorporating compositional elements of ambient and armchair techno, while remaining true at least in spirit to his roots. Azimuth is a pretty successful example of this trend, although the combination works best on tracks such as "Funk in Space" where rhythmic play is given fuller reign. One of the finest Detroit techno LP's to date. Smooth, spacey synths and rhythms with a touch of funky flavor. A true defining album of Detroit techno from the mid-90's.
Luke Slater : Freek funk / Novamute (1997)
Although Luke Slater had always trafficked in high-precision techno with emotion (just like his Detroit idols), Freek Funk is his most precise and emotional yet, quite experimental, and with a range of sounds from abrasive techno to ambient soundtracks and string-laden house. One of the few British producers who seems to realize that interesting sounds aren't quite as important as investing the music with spirit, Slater came up with one of the best techno LPs of the year 1997.
Sasha : Airdrawndagger / BMG (2002)
After a dozen or so years as a high-profile remixer and DJ, Sasha's premiere full-length album has an almost unfair amount of anticipation to live up to. After Sasha assembled a couple solid Global Underground mix CDs plus jaw-dropping remixes for the likes of Madonna, GusGus, and several others, Airdrawndagger sounds a bit anticlimactic by comparison. All his past work earned him the spotlight, but now that he has it he's not sure what to say. It suggests he's better stretching and dissecting other people's material than he is at writing his own. This being said, Sasha and co-composer Charlie May have an exceptional ear for the tension-and-release formula of trance music. Their crispness stays intact here, along with gorgeous production value, but there's a price to pay for all the digital exactness: sterility. Track for track, the CD strains for the visceral excitement that has come so easily elsewhere. As subdued as it is, "Mr. Tiddles" is a warm depth charge to start the disc. It at least succeeds in delivering an anthem, rather than going right for the rave-house glowsticks and 190 beats per minute. It takes the album some time to summon a consistent attention-grabber like "Immortal," which growls through the streets like Orbital in a hovercraft. Immediately following, listeners can finally feel the hairs on the back of their necks start to stiffen as the nine-minute centerpiece, "Fundamental," marries cinderblock beats, acid-soaked squelches, and an opulent synth-bell refrain that digs hard into the trenches of dance club aesthetics. This, and the two subsequent tracks of "Boileroom" and "Bloodlock," is the reason to — yes — buy the album. "Requiem" is a lush cloud of sequencers that reaches the twilight of the disc, owing its sound to mid-'80s Tangerine Dream as much as anything in the past couple decades. The two pieces that follow are not especially groundbreaking, but there's enough variety to prove that this is in fact a legitimate album instead of an overstuffed EP like his polished Xpander from 1999. Airdrawndagger has a sharp blade, and hovers with threat, but it takes almost half the album before it draws blood. For Sasha, it's the shape of things to come rather than a triumphant arrival.
Underworld : Second toughest in the infants / Junior Boys own (1996)
Second Toughest in the Infants (1996) wasn't actually Underworld's sophomore album, but it was their second full-length (fourth overall) since progressive house DJ Darren Emerson joined the core lineup of Rick Smith and Karl Hyde in 1991, transforming them from a mediocre dance-rock duo into one of the most original, acclaimed, and successful electronic groups of the '90s. As with its predecessor, 1994's Dubnobasswithmyheadman, Second Toughest was a critical success as well as a commercial hit, reaching the Top 10 of the U.K. album charts and converting a significant number of American listeners right around the time that "electronica" was being hyped as the next big thing in the United States. In comparison to Dubnobass, Second Toughest was less club-centric and more diverse in its approach, flirting with drum'n'bass rhythms on a few cuts, experimenting with slide guitar loops on the elegant "Blueski," and slowing to a crawl for its final song, the dreamy "Stagger." The trio proved to be masters of pacing and dynamics, crafting lengthy epics (the album's first two tracks collectively exceed half-an-hour) which excitedly build and release, flowing through vivid melodic themes and interlocking rhythmic patterns, and segueing from intricate breakbeats to calmer, more downtempo passages. The album's multi-part suites also harkened back to another era of "progressive" music, the prog rock of the '70s, and like that period's most popular groups, Underworld made brainy, ambitious, mystical music that was also accessible and listener-friendly. The album also remains remarkable for Hyde's surrealist, cryptic, free-associative lyrics, particularly on stand-out tracks like the choppy, Al Green-referencing single "Pearl's Girl." The album's most ecstatic moment, however, is the buzzing, gleeful "Rowla," which piles on dazzling, distorted synth riffs, hushes down for a bit, and then does it all over again. Second Toughest in the Infants endures as a landmark album, spotlighting Underworld at their creative peak, and remaining an important document of an era when experimental, cerebral electronic dance music received significant mainstream attention.
Aril Brikha : Deeparture in time / Transmat (1999)
Despite coming out on Transmat and featuring evergreen club anthem 'Groove La Chord', Aril Brikha's 1999 offering Deeparture In Time hasn't been heard by anywhere near enough people. Harmonically interesting and full of funk (check the squealing Parliament synth line and moody keys that propel 'Ride' along), it also has a grittiness lacking in the Dutchman's later, trancier work. There has been plenty of good melodic techno inspired by Detroit, but this really is one of the strongest.
39. Drexciya Neptune's Lair / Tresor (1999)
Though a quick glance at the track titles — "Organic Hydropoly Spores," "Polymono Plexusgel," "Triangular Hydrogen Strain," "Oxyplasmic Gyration Beam" — lends the impression that this is yet another Drexciyan work wherein the music, though stellar enough, isn't quite as important as the sub-aquatic science-fiction themes, Neptune's Lair proves as solid a piece of musicianship as the act has ever recorded. The album mostly disdains the froglike neo-retro vocal samples that often shifted emphasis away from the music on the Drexciya EP's, and simply pushes through with a set of midtempo, paranoid electro gems. The production is still reminiscent of the classic electro era, but never feels as tied to the vintage synth as before. Admittedly, there's a bit much to digest on the 20 tracks, but Neptune's Lair is yet another bright spot in the Detroit electro-techno revival.
Elecktroids : Electroworld / Warp (1995)
A one-off, Warp-released side-project that nobody seems willing to go on record about, mysterious electro outfit Elecktroids have been rumored to be the work of everyone from Detroit underground legends Drexciya to Mark Bell of Manchester bleep popularizers LFO. Whatever the case, Elecktroids are a well-produced, if vaguely tongue-in-cheek, outfit combining elements of contemporary "listening techno" with early Detroit electro influences and obviously Kraftwerk-derived themes of technological aggrandizement. The group released the Kilohertz EP in 1995, at the crest of a putative "electro revival" launched by U.K. label Clear; Elektroworld, the group's only full-length to date, followed shortly after. Despite apparently came-and-went release status, Elecktroids have enjoyed a somewhat enduring popularity, making it onto two different Warp "best of" compilations as well as contributing two tracks to popular electro mix session X-Mix: Electro Boogie, put together by techno producer/DJ Dave Clarke and released by the K7 label in 1997. An enduring throw-up of the 1995 electro revival launched by labels such as Clear, Pharma, and Rephlex, Elektroworld is a slickly produced, if mostly in-the-pocket collection of Kraftwerk-inspired electro. Although a retro vibe predominates, included among Elektroworld's more obviously cheek-tonguing cuts are "Floatation" and "Perpetual Motion," which rate among the best from new-styled electro artists such as Drexciya and Plaid.
Biosphere: Cirque / Touch (2000)
Unsurprisingly, the geography-oriented ambience of Geir Jenssen's Biosphere project proves a tight fit with Touch, the label launched by former travelogue writer Jon Wozencroft. Cirque collects 11 short Biosphere pieces, each evocative of a photo included in an accompanying booklet. Though the subjects range throughout Europe (from New Year's Eve on London's South Bank to a rocky meadow near Jenssen's native Tromsö, Norway, to rural Hampshire to a mountain on Crete), the music sticks mostly to either soft, textured rhythms — if Jenssen were a drummer, he'd be using his whisks — or deep dub/techno with soothing synthesizers over-arching most of the work. One of the highlights, "Black Lamb & Grey Falcon" is ambience of a dark, crackly nature with the melancholy repetition of a guitar and whispers of light classical music in the background. It's difficult to tell whether Jenssen incorporated field recordings into Cirque, and if there are any present, they're in heavily processed form; except for a few vocal samples, there's no explicit environmental feel. In keeping with much Biosphere material, Cirque owns a sense of grandeur and quiet beauty that once again reinforces Jenssen's immense talent in creating evocative electronic music. Biosphere is the main recording name of Geir Jenssen (born 1962), a Norwegian musician who has released a notable catalogue of ambient music. He is well known for his early "ambient techno" aesthetic and later for his "arctic ambient" style, his use of music loops, and peculiar samples from sci-fi sources. His track "Novelty Waves" was used for the 1995 campaign of Levi's. His 1997 album Substrata was voted by Hyperreal as one of the all time classic ambient albums.
But over the last few years his albums (such as Cirque, Shenzou, Autour de la lune, Dropsonde and N-plants) have embodied some touches of jazz, classical, drone and even some dub-techno. His unique sound signature is quite special : an immense feeling of being absorbed in the cold winter. Suffice to say, in my opinion, Biosphere isn't just making ambient music, his music IS pristine ambiance only equaled by Pete Namlook from to 1992 to 2012. The music that space colonies would probably play. The soundtrack for Insomnia is also present on this tribute mix, a movie that was later remade by Christopher Nolan. While listening to all of his records ( I buy every one since 1992) I had the feeling of being detached for an extended period of time. Geir Jenssen trancends any genres of music. He adopted Biosphere, as his alias in a nod to many of his compositions having been assimilated into an 'Arctic Sound' a somewhat reductive term concerning his work since it is much more than a simple reflection of his environment-he proposes. Animated by attention to detail, rich textures, a natural minimalist aesthetic-aquatic brushstrokes, echoes of distant vessels, and glacial glitches-and other frequency maneuvers, he composes a 'cinema for the ears' that irremediably positions the listener in a profound and pensive sonic dimension. His music  echoes impressions and slides, and eschews any pretences of rigid formalism or the dichotomy often found between sound and image. His digital manipulations of natural images or extreme situations from everyday life enhance perception, while constituting a genuine invitation to  an escape toward infinite horizons. A dual display as  unreal and poetic.
Trentemøller's : The last resort / Poker flat (2006)
The Last Resort  is as "organic forest techno," but truth be told, he isn't that far off. Danish producer Anders Trentemøller's debut album works its way up from an atmospheric palette of sounds into a sprawling collection of tracks that seem to grow right out of the speakers. The twin secrets to success here, however, are Trentemøller's melodic skill, which elevates the proceedings from mere ambient techno noodling to earworm territory, and the musicality of the instrumental choices (including live drums, guitars and other acoustic instruments like celesta, glockenspiel, melodica and even DJ scratching). The combination makes for a deeply satisfying home listening experience that still manages to have all the beats line up effectively. The Last Resort, a surprisingly accessible and wide-ranging work by Anders Trentemøller, is a winter wonderland of quiet phosphorescence and pristine beats. Not that the Danish composer/producer/remixer is above contrasts, as in "Evil Dub," where he allows down-tuned and distorted guitars to run like the proverbial bull in a china shop of elegant, understated programming. But tracks like "While the Cold Winter Waiting" beg comparison to the frosty, glockenspiel-laced ambience of Iceland's múm, and the closer, "Miss You," is a hypnotic lullaby sure to receive ample acclaim. The second disc's bonus material reveals the man the DJ community has long known: the patient architect who unobtrusively builds beats, loops, and motifs into a critical mass of refined minimalism. All this leaves little doubt that The Last Resort will earn Trentemøller converts from downtempo and electronica circles well beyond his established fan base.
Richard H. Kirk Virtual State / Warp (1995)
Cabaret Voltaire's Richard H. Kirk became heavily involved in electronic dance music in the 1990s, most notably collaborating with Richard Barratt as Sweet Exorcist on a series of records that defined the early sound of Warp. He was also enormously productive as a solo artist during this period, spewing out 12″s and LPs under various aliases (the Sandoz and Electronic Eye stuff is all worth a sniff); 1994's Virtual State, which he credited to his own name, is perhaps the most elegant and absorbing document of the Sheffielder's converging interests in techno, dub, ambient and fourth world psychedelia.
LoSoul : Belong / Playhouse (2000)

Peter Kremeier, AKA Losoul, was arguably the most defining artist in the label's early stages. His productions had a signature sound that is still unique. He seemed inspired by the layering experiments of DJ Pierre's Wild Pitch sound and the immersive deep house of Ron Trent and Chez Damier, but his own tracks soon found their own creative zone. Beginning with 1996's

Open Door

, 12-inch releases like

Mandu

, Don Disco De Super Bleep, and

Synchro

were masterclasses in hypnotism. Over beats more pumping than those of his label peers, he worked with deconstructed disco and funk loops and occasional vocal samples. They were so captivating that he could ride them over extended tracks that gradually introduced each element with patience, resulting in trips you felt should never stop. But by the end of the '90s, the structure of his tracks became less strict. He also explored different sounds on dark, bass-heavy releases like Ex.or.zis.mus and "

Brother In Love

." He just needed an album to round up this artistic phase before venturing into something new. That album, Belong, came as surprise to many of his followers when it was released in 2000. The opener, "Taste Not Waste," is a brooding, punchy tune that wouldn't have been out of place on the earlier EPs. But the following track, "Late Play," is a weird, off-centre sketch, suggesting that Kremeier was using this chance to show more of his repertoire.
Ricardo Villalobos : Alcachofa / Playhouse (2003)
For most, Alcachofa is where "Ricardo Villalobos" began. A little known DJ and producer with a few solid tracks to his name in 2003, there were few indications that there would soon be a 3 x 12-inch release on Playhouse that would help change the course of electronic music. After a few years of playing the game as it should be played, however, Villalobos let his freak flag fly in full view on Alcachofa. It was a revelation in both imagination and scope. It was a question. "How out there can we go and still make people dance?" And an answer. "This far…for now.""For now" meant that there were ever-so-slight concessions to the masses. You would never hear the desiccated voice of "Easy Lee" nor would things ever get quite as easy as "Dexter" in a Villalobos track ever again. But the particular genius of Alcachofa is that you only realized that things like "Easy Lee" and "Dexter" were anthems after you listened to them for the second, third or 15th time. It's a nearly impossible trick, making tracks that kept you dancing but which still give up new secrets each time that you hear them. Seventeen years later, we're still hearing things.
Metro Area- Metro Area [Environ Records, 2002]
Essentially a modern electronic take on the '80s boogie sound of yore, Morgan Geist and Darshan Jesrani's first and only full-length together is a landmark album in more ways than one. Largely responsible for the resurgence of the electronic disco sound, this collection of the previous Metro Area 12-inch singles is still played by DJs from all genres, building nu-jazz DJs a bridge to house and opening a door for techno heads into disco. The tried-and-tested dance floor anthem "Miura" will be the one that you know inside out, but from the bubbling funk of "Dance Reaction" all the way through to the slinky shuffle of "Caught Up," the New York duo didn't put a foot wrong. With its crisp sounds, clinical arrangements and ridiculously funky grooves, Metro Area truly is a timeless album. Such a huge album that a TV add with Ford Focus featured Atmospherique in 2003!
The other people place : Lifestyles of the Laptop Café [Warp Records, 2001]
The greatest of the seven album storms that aqua-funk legends Drexciya scattered over an array of labels, guises and enigmatic framing concepts, James Stinson's yearning, house-affected solo album is beset with the mismatch of human intimacy and depersonalized internet culture. A record—as the cover image suggests—of lush, open sounds and spare, confined interiors, Lifestyles' purring keyboards and ripe organ chords set a reflective, languid tone, though its splashing rhythms have all the intensity of Drexciya's earlier, coursing electro. And there were the vocals—plainspoken and understated, they speak or sing of romance and sunshine, but hint at brooding discontent and even loneliness. More touching and human than anything we'd then expected from this secretive techno warrior.
Plaid : Polymer / Warp (2019)
Plaid's tenth studio album is inspired by environmental concerns, as well as humanity's relationship with synthetic objects and how they affect the planet. Similar to many of Plaid's past albums, the duo weave acoustic instrumentation throughout their tricky compositions, fusing machine precision with warmth, humanity, and wonder. As with 2016's The Digging Remedy, Polymer is a bit darker than usual for Plaid, reflecting the album's eco-conscious themes, but it's still playful and spirited, if more mature-sounding than their earlier work. That said, the album also contains some of their most danceable material in ages. Opener "Meds Fade" features fizzling, aggressive synth textures over a steady, striding electro thump out of the Ed Banger school. The clanging rhythms of "Maru" sound like a warped variation on the sound of experimental club labels like Timedance, yet the serene organ pads and twinkling melodies add a gentle touch. "Drowned Sea" sounds more like a lab experiment, with a post-industrial rhythmic pattern ricocheting back and forth, yet the atmosphere is completely transformed with the addition of twinkling melodies near the track's end.
Burial : Untrue / Hyperdub (2007)
This is not techno at all but shares some of its idiosyncrasies such as sampling, remix culture, and a plethora of Perfect ambience. This album either speaks to you or it doesn't. If you are a night owl, spending time at night thinking, remembering… this might be up your alley. Introspective, intentionally imperfect garage – romantic and depressing. A melancholic soundtrack to urban landscapes in November evenings. The deliberate roughness and imperfections of the production make this album sound warm, personal and sincere. In my mind I often pair "Untrue" with FSOL's "Dead Cities", which is quite different in style, but perfectly complementary. This album probably has more in common with downtempo, IDM, or trip-hop than dubstep, per se. In any case, it's one of the most talked about releases of the 2000s, and for good reason. "Archangel" is the crown jewel of the album, but each song is great in its own right. If there's a single criticism to be had, it would be that the album is too homogeneous and is lacking in variety. Nonetheless, it's one of the defining releases of the past decade and a testament to the power of the modern music album.
Robert Leiner : Visions of the past / Apollo (1994)
Robert Leiner's Visions Of The Past originally surfaced on R&S Records' ambient sub-label Apollo in 1994. To many the album was regarded as a landmark in the field of home listening techno, and although aesthetically it soon betrays its age, there's no suppressing the fact that Leiner's created a beautifully crafted long-player that endures regardless of the technology involved. Tracks like 'To Places You've Never Been' and 'From Beyond And Back' represent exemplary downbeat cuts, while elsewhere full-on new-age-y ambience rules (as on 'Dream Or Reality' and 'Northern Dark'). When Leiner does inject pace however, 'Full Moon Ritual' and the 303-tweaking twelve minutes of 'Aqua Viva' ensure that Visions Of The Past never stagnates or gets mired in its more contemplative moments. Swimming down smooth lanes of washed ambient synthesis, delicately shifting sands of chill-out techno, bubbling trance, and weird, paranoid electronics.
Categories:

Ambient, Breakbeat, Chill out, Detroit techno, Electronica, IDM, Plastikman, Richie Hawtin, Techno, Top lists in a genre, trance, Warp records