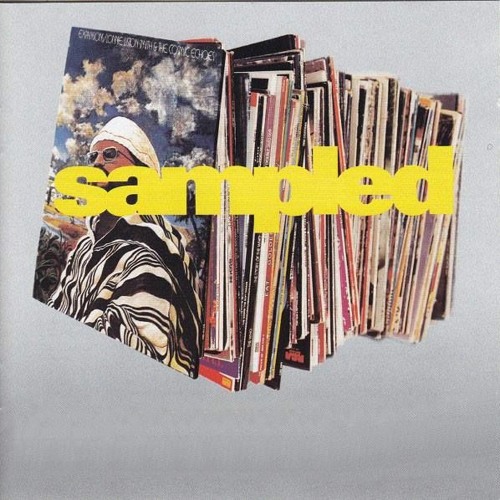 In music, sampling is the reuse of a portion (or sample) of a sound recording in another recording. Samples may comprise elements such as rhythm, melody, speech, sounds, or entire bars of music, and may be layered, equalized, sped up or slowed down, repitched, looped, or otherwise manipulated. They are usually integrated using hardware (samplers) or software such as digital audio workstations.

The term sampling was coined in the late 1970s by the creators of the Fairlight CMI, a synthesizer with the ability to record and play back short sounds. As technology improved, cheaper stand-alone samplers with more memory emerged, such as the E-mu Emulator, Akai S950, and Akai MPC.

Sampling is the foundation of hip hop, which emerged in the 1980s.The sampling culture of hip hop has been likened to the origins of blues and rock, which were created by repurposing existing music.Guardian journalist David McNamee wrote that, in the 1980s, sampling in hip hop had been a political act, the "working-class black answer to punk".

Before the rise of sampling, DJs had used turntables to loop breaks from records, which MCs would rap over. Compilation albums such as Ultimate Breaks and Beats comprised tracks with drum breaks and solos intended for sampling, and were aimed at DJs and hip hop producers. In 1986, the tracks "South Bronx", "Eric B. is President" and "It's a Demo" sampled the funk and soul tracks of James Brown, particularly a drum break from "Funky Drummer", helping popularize the technique. The advent of affordable samplers such as the Akai MPC (1988) made looping easier.With a ten-second sample length and a distinctive "gritty" sound, the E-mu SP-1200, released in 1987, was used extensively by East Coast producers during the golden age of hip hop of the late 1980s and early 90s.
—————————–
Common samples

The drum pattern in Led Zeppelin's recording of "When the Levee Breaks", played by John Bonham, is one of the most widely sampled in music, used by artists including the Beastie Boys, Dr. Dre, Eminem and Massive Attack. A seven-second drum break in the 1969 track "Amen, Brother", known as the Amen break, became popular with American hip hop producers and then British jungle producers in the early 1990s. It has since been used in thousands of recordings, by rock bands such as Oasis and in theme tunes for television shows such as Futurama.

According to the site WhoSampled, which catalogs samples, James Brown is the most sampled artist of all time, appearing in more than 3000 tracks. The drum break from the 1970 James Brown song "Funky Drummer" is one of the most influential pieces of sampled music. The 1972 Lyn Collins song "Think (About It)", written by Brown, includes another widely sampled drum break, featuring the cries "Woo!" "Yeah!" by Brown and Bobby Byrd.
Tracklisting
1) Muddy Waters – Mannish Boy ( Sampled on: Tosca – Chocolate Elvis)
2) Sly & the Family Stone – Into My Own Thing ( Sampled on: Sampled on: Fatboy slim Weapon of choice)
3) Kool_The_Gang_-Summer_Madness (Sampled on : DJ Jazzy Jeff & the Fresh Prince Summertime)
4) Manfred Mann – Tribute (Sampled on : Massive Attack – black milk)
5) Bob James – You're right as rain (sox Edit) (Sampled on Royksopp – Eple)
6) Isley_Bros-It_s_Your_Thing_-JM_Jackmaster_s_old_school_hip_hop_rebounce_mix (Sampled on Shake Your Thang by Salt-N-Pepa)
7) Marlena Shaw – California Soul -Bobby Cooper DJ Friendly ReEdit (Sampled on : Blue Boy – Remember Me and St Germain – Rose rouge) St. Germain Rose Rouge
8) Edwin Starr – Easin' In – Kiu D re-edit (Sampled on : Bad Boys De Marseille (Part 2) by Akhenaton feat. Fonky Family & Nickel Bags by Digable Planets as well as Asbestos Lead Asbestos by Meat Beat Manifesto)
9) Lowrell – Mellow Mellow – Alkalino rework (Sampled on : Massive attack – Lately )
10) Banbarra – Shack Up – The Revenge Edit (Sampled on : I'm Destructive by Dr. Octagon & I Freak Techniques by Plug) 11) Cymande – Dove – Elfenberg Edit (Sampled on : Problems by Wu-Tang Clan)
12) Dave Gerrard-Kurtis Breaks (Montage)
13) Pino d'angio – Ma quale idea (Sampled on : No Sé feat. Ménélik Quelle Aventure! & Madison Avenue Don't Call Me Baby)
14) The Flirts – Passion – Special Import Remix (Sampled on: Felix Da Housecat feat. Miss Kittin Silver Screen Shower Scene)
15) Vernon Burch – Get Up – Scott M Party Anthem Edit (Sampled on Dee-Lite-Groove is in the heart)
16) Serge Gainsbourg – Sea, Sex & Sun [The Reflex Revision]-(Sampled on: Sex by Die Antwoord
17) Divine – Native Love (Step By Step) Original 12 inch (Sampled on : Metal Disco Class by David Carretta)
18) Sérgio Mendes – Fanfarra (Cabua-le-le) )Sampled on : Give It Up by The Goodmen)